ZED Services

About Our ZED Services for SMEs
It is time we make ourselves ready for the challenges posed by increased globalization. To face these winds of change and to enhance the global competitiveness of the MSME sector, Ministry of MSME, Government of India launched the "Financial Support to MSMEs in ZED Certification Scheme". Quality Council of India (QCI) has been appointed as the National Monitoring & Implementation Unit (NMIU) for this scheme.
To initiate your ZED journey share the details: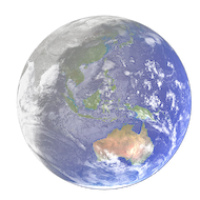 Global Competitiveness
ZED Maturity Model positions Indian SMEs globally at far with their counterparts.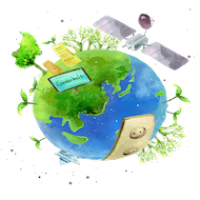 Global Sustainability
ZED Model gives a clear competitive edge in global markets on the sustainability front. Zero Effect on the environment is a clear winning strategy in global markets.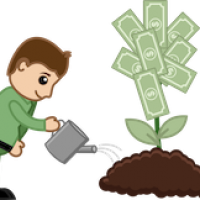 Funding Support
Easy to get financial support from Govt. banks / IMF / World Bank on ZED maturity model.
Highlights of the ZED certification scheme
Zero Defect Zero Effect (ZED) is an indigenous, integrated & holistic maturity assessment model that aims at enhancing the global competitiveness of MSMEs by gauging the manufacturer's maturity in several disciplines viz. Quality, Production, Safety, Design, Environment, Energy, IPR etc. and gradually building their capabilities to become world class.

MSMEs adopting ZED would be driven towards responsible manufacturing, and will not only benefit in terms of enhanced profit, strengthened processes & systems but also by being identified as MSMEs with difference.
Process involved in ZED certification scheme
The Free Online Registration of the applicant MSME where a ZED ID is generated.

The next stage is a Free Online Self-Assessment (OSA) on parameters relevant to the enterprise. This stage is intended to make the MSME understand the level of its own systems and processes.

In the next step of Desktop Assessment (DA), the applicant MSME uploads relevant photos/documents as evidence supporting self-assessment done earlier.

Following this step, a Site Assessment (SA) of the applicant's manufacturing unit is done. The ZED certified assessors carry out a physical assessment of the enterprise and the entire process is carried out with the help of a mobile/tab application ensuring 'ZERO USE OF PAPER'.

The applicant MSME may also opt for a ZED qualified Consultant for handholding.
List of Desktop Assessment (DA) Evidences:
To know more about ZED scheme
This video explains the ZED Scheme such as an overview of ZED Rating, Assessment Methodology, Process Involved, Govt. Support in the form of Subsidy to MSMEs and Handholding support.

Following video shows a real case of successful implementation of ZED at Vending Machine Manufacturing Plant, Rudhrapur, Uttarakhand. 
"ZED is mother of all certificates"
"As part of implementation of ZED, we carried out Kaizen on our ETP plant and saved ~ Rs.1.39 Lakhs worth of electricity, annually. Also, ZED enhanced our productivity and efficiency multi-fold. I am extremely thankful to the ZED system"
"Awareness is the highlight of this program. There were a lot of techniques that we didn't know existed. For example, CAPA and other techniques, which if implemented correctly will give you huge profits. We got to know this because of ZED. I highly recommend ZED certification to all MSMEs."
"ZED certificate has various different certificates combined together in one place which otherwise we have to get from different agencies and different certificates. If we take ZED certificate then we won't need to go for various multiple certificates and there are many processes which are not available in other certificates but are available in ZED"
List of ZED Certified Companies:
*Source: Taken from ZED official website.
For any assistance, please send your queries to:
To register for free workshop on ZED: